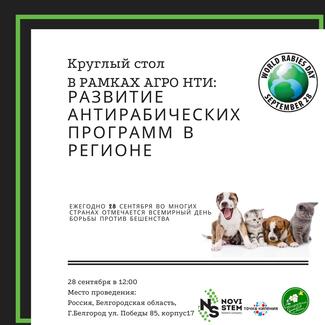 Roundtable discussion
_________________________
Main directions:
- Epidemiological situation in Russia and the Belgorod region.
- Prevention and elimination of the rabies virus
- Effectiveness of rabies control measures
- Development of a system for monitoring the effectiveness of measures to combat rabies.
- Creation of a center for diagnostics of post-vaccination immunity to rabies.
YouTube Live Streaming :
https://www.youtube.com/watch?v=nSI_X5e5AaE