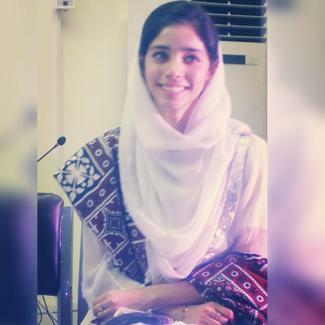 My work:
She started her work on rabies by completing Rabies Online courses in the year 2018. She compiled information about the prevalence of Dog bite and Rabies cases from Sahiwal and related rural areas in the year 2019. By calculating results and viewing people's behavior about dog bite cases she decided that its the need of the hour to spread awareness about rabies. She wrote articles for newspapers for public knowledge. Then for Rabies elimination she gathered a volunteer team in the year 2019 and started an anti-rabies program and recently she has translated the GARC Offline course into Urdu for those who find difficulty in learning due to the language barrier.
Successes:
Her scientific paper got a lot of appreciation in one health papers. She received different appreciation certificates for her successful anti-rabies work for the community. She successfully drove the vaccination campaign in Jhang. Due to her awareness program and vaccination of street dogs, there is a noticeable decline in dog bite cases in our area. Besides all these activities she is still performing her duties as a vet and treated many dog bite cases in animals.
Impact:
Being a veterinarian she also has a keen interest to handle dog bite cases in animals, moreover, she also arranged a vaccination camp at the local college. And of course, with different types of lectures, games, and essay writing activities a thousand students benefitted from her education and awareness initiatives. More than 300 students in a single interactive session received the benefits of her work, with many more impacted but not counted. 
She has also educated many children about how to behave around dogs and bite prevention. 
Her awareness activities have noticeably reduced the numbers of dogs being killed out of fear of rabies, and perceptions towards dogs have begun to change in the community. 
(content modified from nomination information)